Many people are worried by the amount of information people share through social networks. If you are one of those people then you'll certainly dislike the next invention presented by six Swedish enthusiasts. The Lifelogging Camera is a Swedish device which takes a photo every 30 seconds while it's working.
The device is still a prototype and it isn't available for purchase, but the creators have already started a campaign at Kickstarter in order to popularize this device and raise more funds for its development. The designers are still looking for a convenient way to store all the images, but they should find it soon, considering that their campaign has gathered 3 times more money than the original $50,000 which they needed.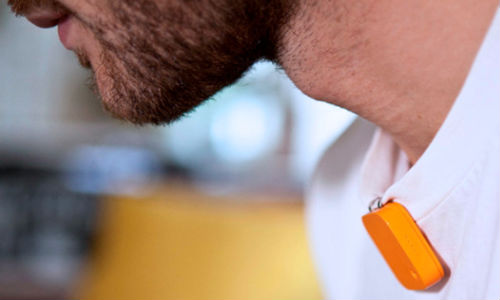 The final version of the camera will be really small and the user will be able to clip it on his clothes. The device features a 5MPx camera and all photos are tagged with the GPS location at which they were taken. Battery life is approximately two days and the device is charged by using a computer.
When the camera gets connected to a computer, it will upload all the images to a cloud storage service which the designers are developing. The designers stated that the camera will gather an estimate of 4GB of photos per day and nearly 1.5GB of information per year. The service is called Memoto and will take in account the time, place and lighting of each photo and re-arrange them to create a unique stop-motion video. According to the creators' information on Kickstarter, the camera can already take GPS-tagged photos and they are currently working to reduce energy use and optimize the photo-transferring feature.
It is expected that the first devices will be ready for use by February 2013. The team released information about some of the challenges they have faced and will face while developing this device. They must come up with a watertight case and test the camera to make sure that it can work all day. They are also going to have to develop small electronics which will match the clip-on design.